Aluminium Roof Lights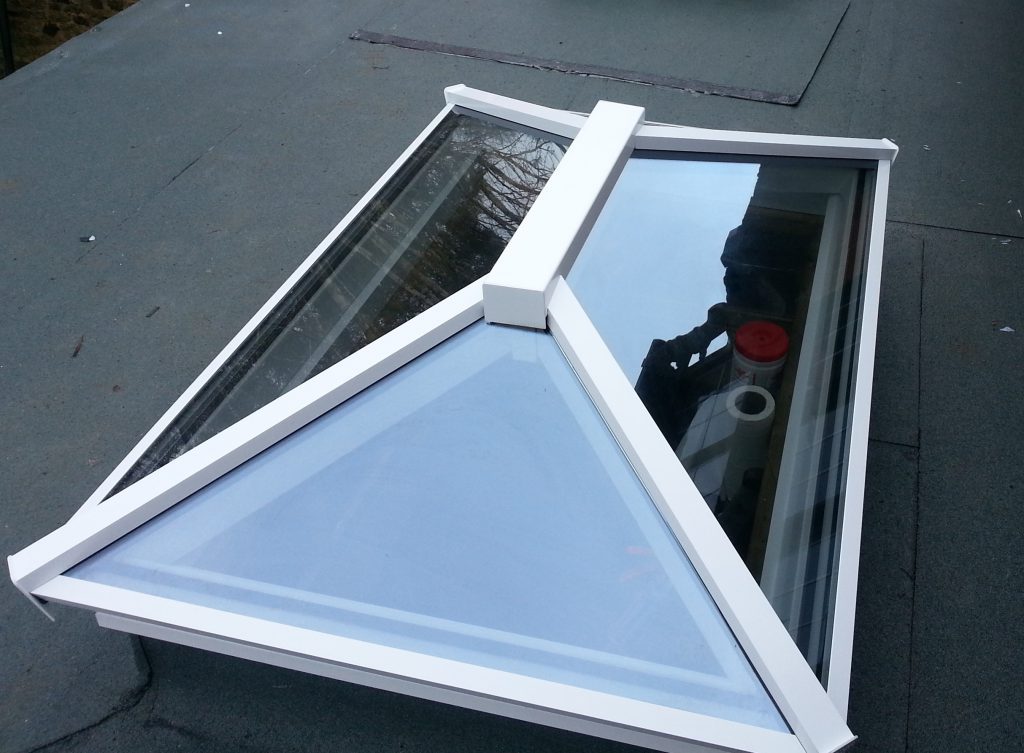 Aluminium Roof Lights, Let there be light – Bifold Door Prices also do rooflights
Aluminium Roof Lights. There is nothing that brightens up your home quite like natural light – a room such as the above has not only the benefits of bifold doors to provide expansive glazing and a panoramic view of the gardens it has the additional benefit of a stylish modern lantern roof light and Bifold Door Prices have it covered.
There is very little that is more relaxing than simply gazing into a clear blue sky and the Atlas range of rooflights, lantern lights and orangeries are a great way to help you fulfil that ultimate chilled feeling. Exactingly designed to maximise the transmission of light and engineered to provide strength and durability, with industry leading thermal performance the whole Atlas range can be used 365 days a year to let the outside into your home. Lantern roof lights have changed radically in recent years gone are the chunky "T" bar and cap construction techniques and the unsightly cross ties that limited the view and in in some instances the headroom – modern lantern roof light systems such as the Atlas roof system have changed that concept forever, the Atlas system is radical and new, with discreet design and super strong slim line profile and subtle capping systems giving attractive sight lines and maximising the area of glazing to ensure that the light can flow into your home.
The external décor may not be the first thing you consider when choosing a rooflight however the internal choices of colour can be extremely important and with the advances in "Powder Coating" technology a whole new world of colour options for Aluminium has opened up – gone are the days of white UPVC or peeling spray on colours – powder coating is tougher more weather resistant and durable than the alternatives if a colour appears on a RAL chart it can be reproduced (and that's over two hundred) and every Atlas Lantern coating is guaranteed for ten years.
The Atlas roofing system is one of the strongest, best looking and thermally efficient lantern rooflights currently available, the super strong slim line profile used in the construction of the rooflights offers exceptional flexibility, opening up a whole range of versatile solutions to enhance your home. This, is a range of lantern rooflights that look just as good from the outside as they do from the inside, so you do not have to worry about complaints from your neighbours as your new lantern roof light will most certainly create the correct visual impact.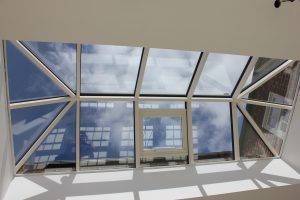 With a new lantern rooflight you cannot help but to engage with the Sky, the unrivalled aerial views provided by the Atlas lantern are a sky watchers dream, sunshine by day and star gazing by night all courtesy of the slimline design which maximises the glazing area and allows your rooflight to look stunning from both inside and out.
At Bifold Door Prices we check out all products before we include them on our web site and we believe that the Atlas roofing system provides some of the most aesthetically pleasing and cost-effective solutions currently available – visit our web site for more information.