Bi Folding Doors: This Years Big Plan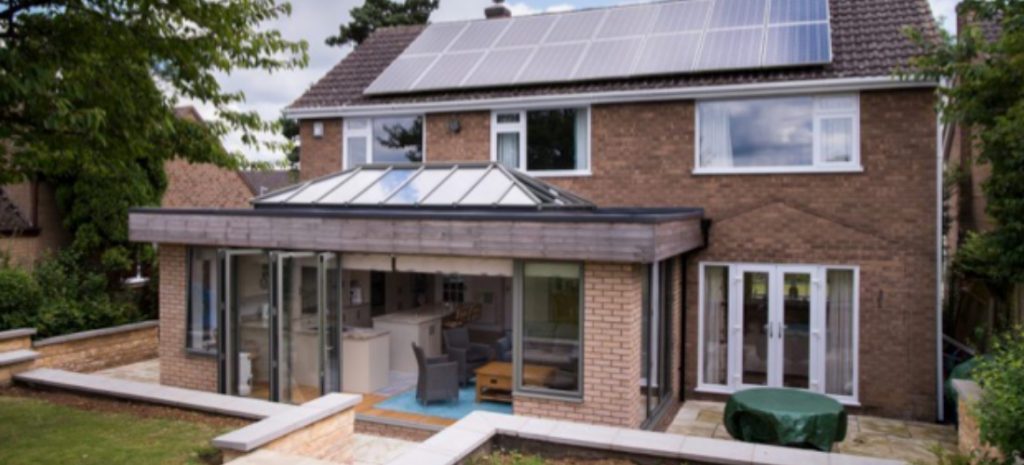 Bi Folding Doors: This Years Big Plan
The house which seemed enormous when you first moved in a few years back now seems to be shrinking by the day whether it is the growing family who demand their own space, the ever-growing accumulation of household possessions – space both family and personal is becoming an issue.
You simply need more room and it has to be multi- functional so it has to be either a sizeable extension or a search for a new – home both of which will involve a lot of disruption – never an easy decision and it took you ages to find your current home and you just love everything about it, apart from the size.
If the above sounds all to familiar, you are far from alone – here at Bi Fold Doors it's a familiar story – a dilemma that many of our customers face and one they often discuss with us, because we do not just sell Bi folds as anyone who visits our web site will know.
The photograph above is typical of the extension that many of our customers contemplate, something spacious, light and airy which can provide a large open plan family space, be it kitchen / diner or sun room or family room the requirements are the same – Windows , Bi fold Doors, Patio doors Lantern or Rooflights and as more and more customers are discovering – one of the best one shop stops for all of the above is Bi- Fold Door Prices because we can supply and install them all and it's all there on one web site which makes the browsing, the planning the designing and the purchasing so much easier. Our staff are always available to assist in sorting out any awkward questions and our Installation teams provide a quality of service which is revered throughout the industry.
If you really get carried away and decide to replace all of your windows and maybe throw in a new Composite Front Door, if you have not already found it for yourself our staff will happily direct you to one of our sister sites Timber Composite Door or Global Door, where you will be amazed at the selection and quality of new front doors we have to offer.
If your big plan for 2019 is a nice new extension and your looking for inspiration why not take a look at our web site – if it opens and shuts and /or lets in light we can supply and install it anywhere throughout the UK.