Bi Fold Doors – The Words You Want to Hear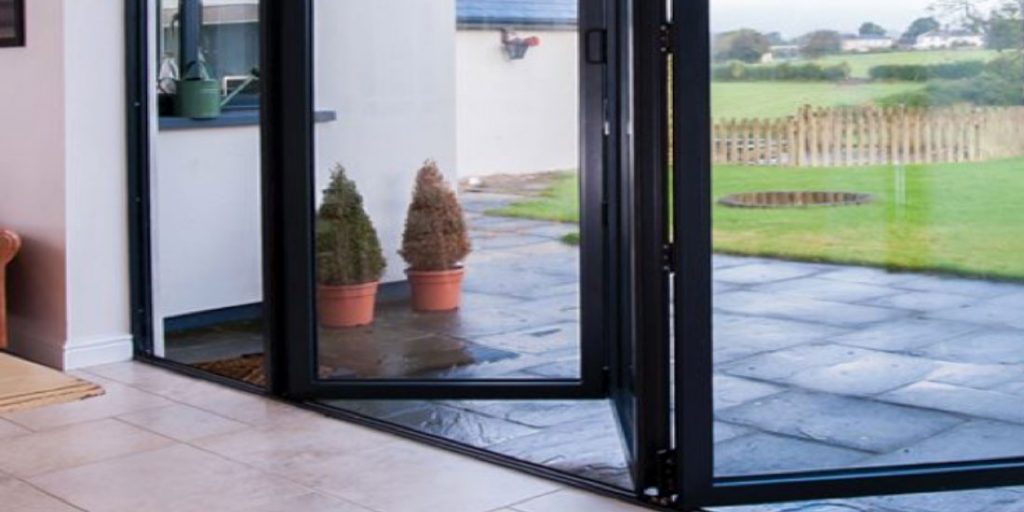 Bi Fold Doors – The Words You Want to Hear
Bi Fold Doors – Everyone almost without exception "loves to be loved"
Praise and appreciation – when anyone of us is praised for his actions we may put on a display of coy indifference but rarely can we help smiling inwardly and it does not just have to be personal achievement to which we refer. Take for instance the Bi fold doors pictured above, they look great – now imagine that these are the very same doors which you have just had installed in your own home – we reckon we would be on pretty safe ground if we were to assume that you were very pleased with yourself for making such an excellent choice. Now, take it to the next level, family, friends, neighbours – you choose – come around for whatever reason they look at your new Bi fold doors and they say the words you want to hear –
"Wow they look (any one of the following) – great, stunning, sensational "etc
"They make the room seem so much (you choose again) larger, airier, light, refreshing, spacious" etc
In short, the praise is gushing and you are just lapping up all the praise for your exceptional choice.
Actually, any one of our selection of possible responses are exactly the responses that our customers
tell us they receive as soon as they have installed their new Bi Fold doors from Bi Fold Door Prices,
a fact which we have to be honest and say it does not surprise us. Anyone who visits our web site looking for Bi Fold doors can not fail to be impressed by the choice that this site offers – not one Bi Fold manufacturer, but three and as with all the products on this site because there rather a lot of them, Windows, Patio doors, French doors, Rooflights, Lantern Lights etc they have all been vetted for quality, durability, price and much more before we entertain putting them on our website. A great place to start your review of the website is the "Image Gallery" – it gives you a great insight into what we have done for others and could do for you. His site is not just about "pretty pictures" it is crammed full of the Techie stuff and our "Which Bi Fold page" features a pretty comprehensive list of our FAQ's – providing you with the advice and the know how to make a suitably educated assessment before you commit to purchase.
Why does a site called Bi Fold Door Prices also market Windows, Patio doors, French doors, Rooflights, Lantern Lights etc we hear you ask – the answer – to satisfy our customers' requirements.
Bi Fold Door Prices are a part of the GFD Group of companies which initially started with sites selling Composite Doors – notably Timber Composite Doors and Global Door the key words in this sentence being "initially started", we became so proficient at selling and installing doors that our customers asked for more and for a number of years we have been satisfying our customers needs by sourcing and installing all of their fenestration needs for both extensions and complete new properties (all of the previously mentioned Windows, Patio doors, French doors, Rooflights, Lantern Lights) and as Bi Fold Door Prices, was our latest site it was the natural vehicle for these products.
To quote from a blog on Composite Door Prices site "Whose the Daddy – spoiler alert" –
"One thing that never happens at GFD HQ is "standing still" we are always on the lookout for new products that provide our customers with the quality and service that they demand and of course we are the first to recognise that even though we constantly upgrade our range of products it is not the ideal situation where the customer has to trawl a number of our sites to "mix and match" there required suite of products."
Putting the Bi-Folds Windows, Patio doors, French doors, Rooflights, Lantern Lights etc all in one place on the Bi Fold Door site was only the start of our next adventure- there is so much more to come from the GFD Group.
But, for now, if you want to hear the words –
"Wow they look (any one of the following) – great, stunning, sensational "etc
Check out any one of the GFD Trading Group of companies web sites because all of our products attract that very reaction.