Where do you begin? to bi-fold or not to-bi fold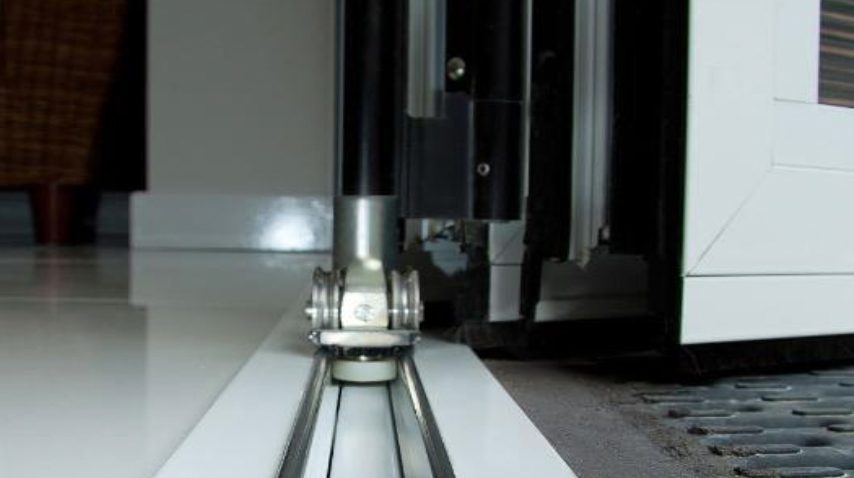 Thinking of giving your home a makeover – new doors – new windows – it used to be a lot easier – a door was a door and a window was a window – you had an opening in a wall that you wanted to look out – so you put in a window – you had an opening in a wall you wanted to come in through so you put in a door – however the growth in the use of French Doors, Sliding Patio Doors and more recently Bi fold has provided many homeowners with a new dilemma  – door, window or anyone of the three options above .
The main reason for this dilemma is the growth in popularity of the bi-fold door simply because the bi fold door fulfils the functions of both doors and windows– when closed it comprises a large area of glazing to provide the window option when closed but then swing back one or all of the opening and sliding leaves and it provides the door option whenever you need it.
There are some pretty fundamental points to consider when making your decision
Firstly – does the opening already exist or is your home going to require some re modelling – any new or enlargement of an existing opening will probably require breaking out existing brickwork, the introduction of a new lintel / support steelwork maybe works to floor/cill levels and of course redecoration – all of which can seriously impact your budget.
Secondly – Budget – there is no easy rule the specification of the product you choose – size and material could be key Aluminium Bi folds will invariably be more expensive than UPVC, hardwood French doors are more expensive than UPVC, Aluminium sliding doors are more expensive than UPVC
Thirdly – thermal efficiency – large areas of glass = heat loss – but the alternative of upgrading to double/ triple / specialist glass will be more expensive and in the case of triple glazing, possibly prohibitive on weight for typical timber /UPVC frames
The options – Although French and Sliding Patio Doors could not be described as "mass produced" the very fact that they are tried and tested and  have been around for ages and are generally manufactured to operate adequately using standard hardware like hinges and rollers invariably means that they are very competitively priced.
French Doors – French Doors are normally restricted in width to 2.5 wide as a maximum width because of the width weight ratio and if they are installed with side panels (although they can look very attractive) and in principal they produce a very large area of open glazing the major drawback is that the doors require substantial frames and the construction of the doors will requires Jambs / transoms etc which means that you can be left with a rather large area of timber /UPVC restricting the view and thereby lessening the impact of bringing the outside in.
Sliding Patio Doors – they seem to have been in vogue forever and have evolved so that newer models have new slim line frames which maximise the glazing are those same frames now available in a choice of materials which can make them a much more attractive alternative. Patio doors over 2.5 metres normally require a minimum of three door panels (two fixed- one sliding)  –and wider openings will require more sliding panes – the more panels – the wider the frame requirement from front to back which even using slim line components can result in chunky frames and blurred sight lines when both open or closed The drawback with sliding doors is that word "sliding" although they can be designed to fit any opening size every sliding panel requires its own independent track and when it comes to parking them open it could for example for four sliders look something like –
Neither attractive or practical as although this illustration is cut through, imagine four one metre wide glass panels parked at the end of your opening.
Bi fold doors – the wider the opening that you have to fill the greater the benefit of a bi-fold door because as extra panels can be added in a linear fashion (as many as the opening width requires) you can control the total look, feel and configuration of the panels so you get the door you want, the way you want it to look, they can open up large areas of wall up to 90% clear opening when fully opened
– take for example a typical 3-metre-wide brickwork to brickwork opening -when fitted with a bi-fold door would be expected to achieve a clear opening of around 2.7 metres an opening larger than any other domestic door style.
As Bi-fold doors are a newer concept many are already designed to take the added weight of triple glazing where a typical Patio or French Door will be designed to carry circa 180 kgs of glass a Bi Fold Door will be designed to operate with up to 800 kgs of glass and the more sophisticated design of hardware (for sophisticated you could also read expensive) and the quality of hinges and runners reflects this requirement – there is not much comparison when the four way parked sliding panels shown above are compared with the sleek stylish single track requirement of a bi fold door.
Bi fold doors give the flexibility of allowing you to design whether you want in ward or outward folding, which panels are fixed and which slide all to meet the requirements of your daily routine. Whether you choose Aluminium or UPVC it is possible with modern powder coating techniques to have your doors any colour you wish (as long as it appears on a RAL chart and you pay the premium cost) so matching your décor inside and out becomes easy.